Regular price
$17.95 USD
Sale price
$17.29 USD
Unit price
per
Sale
Sold out
Joan Windham's Sixty Saints For Girls contains all her stories of girl and woman saints from her other books, with a number of new ones added. The stores are arranged by date, beginning with Our Lady's mother, St. Anne, and finishing with another Anne, Anne de Guigne (this Anne, who died in 1922, aged 10, has not been canonized, but she was declared Venerable on March 3, 1990 by Pope John Paul II). In between is a lovely mix of saints, young and old, princesses and pilgrims, mothers and grandmothers and nuns: a goose-girl and a horse-dealer's daughter; a girl who was kidnapped by pirates, a veterinarian, and (believe it or not) a ventriloquist!
These stories are ideally suited to inspire readers to fall in love with virtue. No child reading them will ever suppose that saints are all cut to one pattern or that holiness is less interesting than bad behavior. Anyone who wants to know what a saint is really like will get a clear and beautiful picture by reading these accounts, and they can be enjoyed over and over again by children of all ages, and by adults alike.
View full details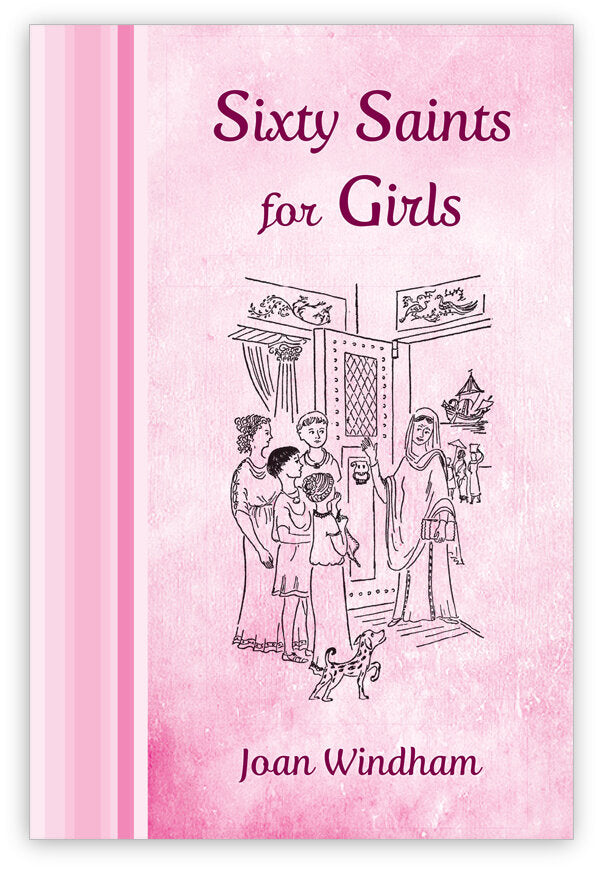 Excellent experience. Thank you for that hand written note.